A Letter from Executive Director Jeff Cline:
On behalf of the Chapter's Board of Directors and staff, I have important news!
As of September 1, 2023, the Greater Philadelphia Chapter and fourteen other prominent chapters have legally separated as members of the ALS Association. These chapters represent approximately half of the ALS patient population and Certified Treatment Centers and ALS Clinics in the nation.
Why is this happening?
In July 2021, the national Board of Trustees of the ALS Association voted to begin a process of merging all 34 independent chapters across the country into a single organization headquartered in Arlington, VA. That vote effectively called for the elimination of independent chapters like ours.
In January of this year, fifteen chapters initiated legal action to preserve their independence. That litigation ended in June when the parties agreed to a resolution including our independence and enabling the Chapter's Board of Directors to continue allocating our financial resources in a manner that best fulfills the needs of local patient families who rely on us for care.
In light of this, the Board voted to rename our organization ALS United Mid-Atlantic, as part of a new cooperative alliance called ALS United.
Starting in September, we will begin a transition period to socialize our new name ALS United Mid-Atlantic, which more accurately reflects the geographic region we serve.
Rest assured our organization remains committed to three core mission priorities:
Care Services coordinated by experienced professionals supporting people impacted by ALS and their families throughout Pennsylvania, New Jersey, and Delaware,
Research that includes clinical drug trials, basic science, and studies at leading labs and institutions dedicated to finding treatments and cures, and
Advocacy with federal and state legislatures to secure funding for local care programs benefiting ALS patient families.
In short, we're the same good people doing the same great work but we will be operating under the banner ALS United Mid-Atlantic. Please note we will have the same Tax ID Number: 23-2387205.
In closing, everything we do is made possible by people like you who care deeply about the ALS cause. Thank You! Your continued commitment and trust are reassuring, always appreciated, and never taken for granted.
Please feel free to contact me directly with any questions at jeff@alsmidatlantic.org.
In partnership and gratitude,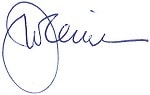 Jeffrey W. Cline
Executive Director