Your gift today can be doubled!
ALS United Mid-Atlantic recognizes more than forty years of serving people with ALS and their families, forty years of advocacy, forty years of funding research. We look forward to a future of serving patients and families with compassion while working to end ALS. And we celebrate forty years of partnership with the Philadelphia Phillies.
Throughout our region, ALS United Mid-Atlantic supports eight specialized clinics that serve patients with ALS and conduct research for treatments and a cure. These facilities are patient-centered, warm, accessible, and innovative. ALS United Mid-Atlantic is the key to this holistic care. The organization consists of people driven by compassion, and many of our team members have been serving patients and families for decades.
Together, with our dedicated team of experts, many of whom have been with us for decades, we pursue our vision of a world without ALS. Our solemn commitment is to unite all our resources to empower our patients and families to live their lives to the fullest.
The infographics below show our service area and the programs we provided throughout our geography last year. It is our commitment to continue this important mission. We can't do it without the loyal support of donors like you.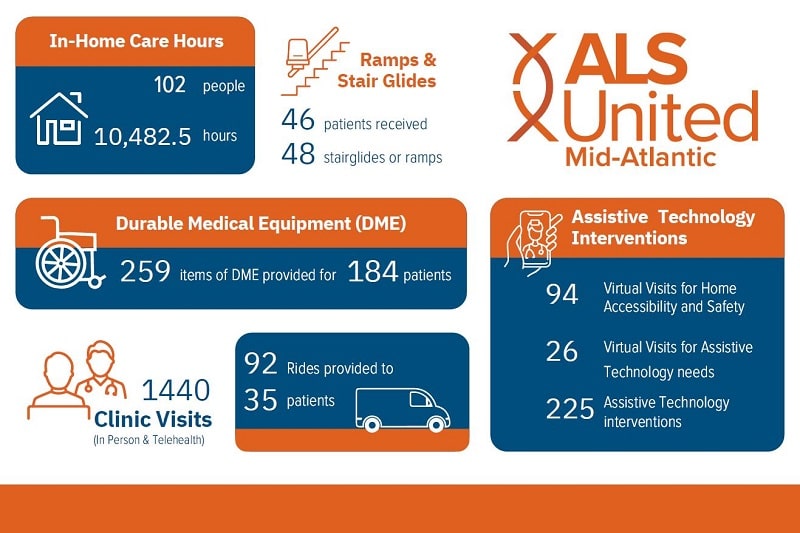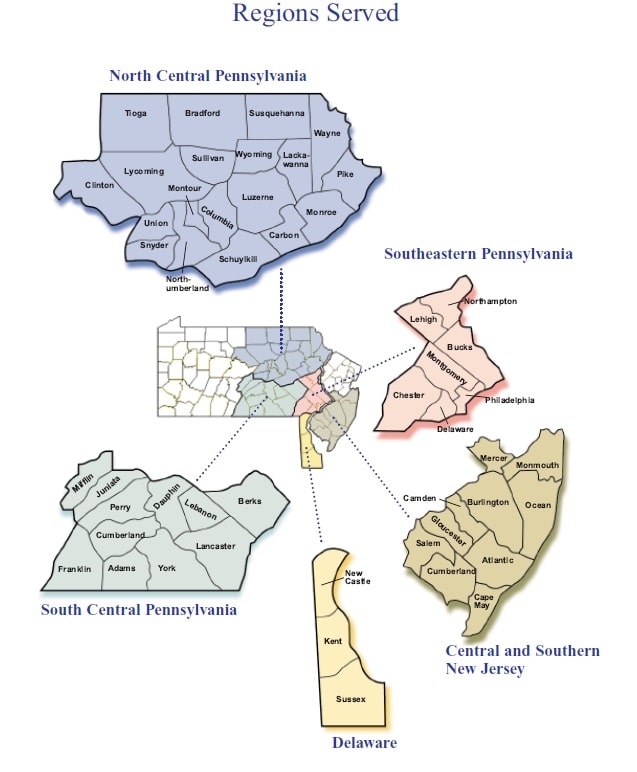 Our name may have changed but our commitment to the ALS community and our quest to find a cure remains constant. Your contribution today will be matched by a generous donor, up to the first $10,000 of donations, so your gift can have TWICE the impact on the lives of those touched by ALS, right now and in the future.